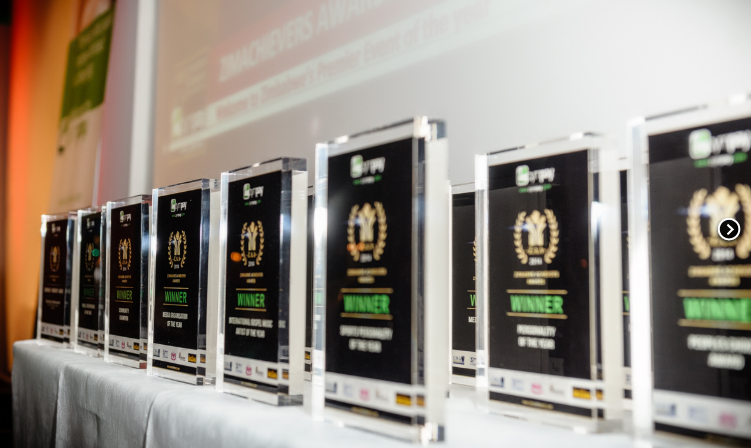 The Zimbabwe Achievers Awards (ZAA) has commenced its seventh awards campaign in the UK, announcing the opening of nominations for 2017.
The nominee announcement is scheduled to take place in March and, the awards gala is scheduled for May with a date and venue to be announced in due course.
The ZAA's have become the biggest awards night of the year for Zimbabwean's living in the diaspora and marks the culmination of a season of awards, both local and international, leading up to the event.
Last summer the organisation launched the US edition and held a successful inaugural event in Frisco, Texas, with the South African version also putting on an outstanding gala in December, hosted by comedian Carl Joshua Ncube.
Nomination lines opened on Monday and a total of 18 categories have been announced.
Nominations will run until the end of February and can be made on www.zimachievers.com/uk with the finalists being announced shortly after.
"The awards season has come around once again and, we get another opportunity to celebrate our working professionals contributing in various fields, as well as our entrepreneurs, philanthropists and artists who are distinguishing themselves daily in their artistic and business endeavours," said ZAA Founder, Conrad Mwanza.
"The Zimbabwean community has grown over the year's and it is wonderful to see how we are all working together to build a strong Zimbabwean community, with the help of our patrons in the UK and abroad.
"We have so many talented Zimbabwean's and it is always amazing to discover the untapped talent that is out there year after year," he added.
Members of the public have just over a month to put forward the individuals and organisations they feel have been outstanding over the past year.
The high profile event has become one of the most celebrated awards ceremonies and has firmly cemented itself as a premium platform for recognising the hard work and achievements of Zimbabweans living and working in the UK.
Last year some of the awards recipients included businessman and founder of eZimtech Distributors, Nkosinathi Zvimba, musician Jah Prayzah, and Gospel star Tembalami.
Philanthropist Tsitsi Masiyiwa received the Honorary award and, actresses Danai Gurira and Chipo Chung were among the recipients honoured by the ZAA Chairman for their contributions to the media industry.
For more information or to nominate visit www.zimachievers.com/uk